Most popular
What you'll learn
Gain a comprehensive understanding of the concepts, approaches, methods, and techniques used for the implementation and effective management of an ISMS
Acknowledge the correlation between ISO/IEC 27001, ISO/IEC 27002, and other standards and regulatory frameworks
Understand the operation of an information security management system and its processes based on ISO/IEC 27001
Learn how to interpret and implement the requirements of ISO/ IEC 27001 in the specific context of an organization
Acquire the necessary knowledge to support an organization in effectively planning, implementing, managing, monitoring, and maintaining an ISMS
Trending
What you'll learn
Understand the concepts, approaches, methods, and techniques used for the implementation and effective management of a BCMS
Learn how to interpret and implement the requirements of ISO 22301 in the specific context of an organization
Understand the operation of the business continuity management system and its processes based on ISO 22301
Learn how to interpret and implement the requirements of ISO 22301 in the specific context of an organization.
All PECB Courses Courses
PECB Online Training Courses - E-Learning
PECB is an industry-leading certification body for
individuals, management systems, and products on a wide range of international standards. 
As a global provider of training, examination, audit, and certification services, PECB offers its expertise in multiple fields, including but not limited to Information Security, IT, Business Continuity, Service Management, Quality Management Systems, Risk & Management, Health, Safety, and Environment. 
Winner of the Most Promising in Cybersecurity Training Award by the Global InfoSec Awards, PECB offerings are packed with the preeminent information and skills today's technology professionals need to stay relevant and effective in the marketplace.
---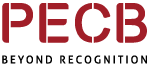 We found
7
courses available for you
As technological developments continue to increase day by day, the …
What you'll learn
Explain the fundamental concepts and principles of an antibribery management system (ABMS) based on ISO 37001
Interpret the ISO 37001 requirements for an ABMS from the perspective of an auditor
Evaluate the ABMS conformity to ISO 37001 requirements, in accordance with the fundamental audit concepts and principles
Plan, conduct, and close an ISO 37001 compliance audit, in accordance with ISO/IEC 17021-1 requirements, ISO 19011 guidelines, and other best practices of auditing
Plan, conduct, and close an ISO 37001 compliance audit, in accordance with ISO/IEC 17021-1 requirements, ISO 19011 guidelines, and other best practices of auditing