Enterprise Staffing & Training Solutions
April 13, 2022
2023-11-30 21:46
Enterprise Staffing & Training Solutions
Enterprise Staffing & Training Solutions
Helping organizations build relevant and impactful teams.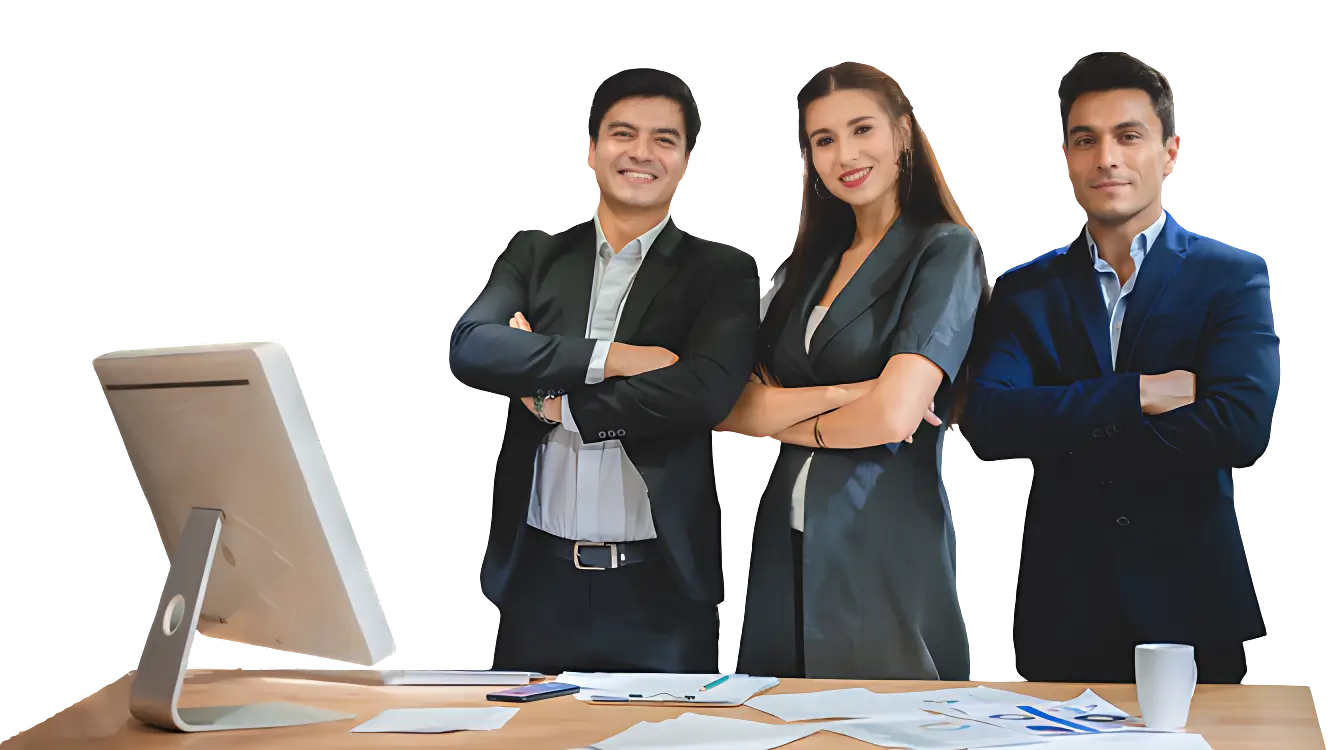 Our Enterprise Staffing & Training Solutions
Recruit, Train, Place
Ramp Up 360°
Ramp Up 360* - is an alternative staffing and talent acquisition solution that connects organization to highly qualified, ready-to-deploy tech talent .
Group Training
Level Up 360°
Level Up 360* is a Group Training Program that is designed to helps organizations bridge the skill gap of their teams quickly and effectively.
CCS 360° solves the team training logistics problem by delivering high-end on-demand team training.
Cybersecurity
Awareness Training
Arming your employees with cybersecurity awareness training is a powerful step towards protecting your organization.
Enterprise Training Program
Our cutting-edge enterprise training solutions empower businesses to deliver on-demand, personalized training for their employees' upskilling needs. Our comprehensive enterprise learning platforms encompass a wide array of features, including instructor-led training, e-learning, and a seamless integration of blended learning. With our comprehensive enterprise training program, businesses can confidently select the optimal solution to effectively upskill their valued workforce.
Here are some of the benefits of using an enterprise training solution:
Increased employee engagement and productivity
Reduced training costs
Improved compliance
Enhanced employee skills and knowledge
Enterprise solutions with an edge
CCS Learning Academy's Enterprise Solutions are designed specifically for the multifaceted needs of organizations that are upscaling their teams. From relevant team training to bespoke staffing to on-demand learning, we give you the ability to build a highly effective workforce that meets your company's needs and goals.
Our Reviews & Testimonial's
⭐⭐⭐⭐
Orange County Public Works chose CCS to teach a Project Management course that taught our employees how to run projects from inception to conclusion. All attendees expressed satisfaction with the instructor and the content taught. We look forward to scheduling more CCS sessions in the near future!
⭐⭐⭐⭐
"I loved the DEIB training lead by AJ. They offered a comfortable environment for folks to participate in the discussions, and their presentation skills were unmatched. I would certainly join other trainings offered by CCS Leaning Academy."
⭐⭐⭐⭐
"The training provided was put together very well and covered a lot of topics. It was very informative and to the point. Examples and training demonstrations were very helpful in making sure we understand the topics!"
Our Specialties
We provide a wide range of technical and professional development training, and we specialize in the following,
The CCS Learning Academy Advantage
Check out our course catalog!
We're happy to work with you to create a solution that fits your needs and meets your goals. Our team excels at creating group experiences that are engaging, informative, and relevant. Visit our course catalog to choose your topic(s) and/or contact us to develop a custom curriculum. We look forward to working with you!
Enterprise Recruitment & Staffing Services
While it's enticing to pursue all-star candidates with impressive resumes, the reality is they are scarce and time-consuming to find. Embrace Ramp Up 360°, the ultimate solution to your talent sourcing needs.
Our program grants you access to a pool of ready-to-deploy tech talent, saving you valuable time and costs. Building a highly-qualified workforce has never been more effortless, allowing your business to thrive like never before.
Here are some of the benefits of our enterprise recruitment and staffing services:
Access to ready-to-deploy tech talent
Faster onboarding and deployment
Improved employee retention rates
Expert guidance and support throughout the hiring process
Customized solutions for your hiring requirements
Talk to our expert
Please share your details and we will reach out to you soon
How to get started with Enterprise Staffing & Training solutions
To get started, simply call us on (858) 208-4141 or reach out on sales@ccslearningacademy.com to discuss your needs. We will work with you to identify the right solutions for your business.
Frequently Asked Questions (FAQs)
What is enterprise training solution?
Enterprise Training Solution is a comprehensive approach to employee training designed to meet large organizations' needs. It typically includes a variety of training methods, such as instructor-led training, e-learning, and blended learning. It also includes a variety of tools and resources to support training, such as an enterprise learning management system (LMS).
Can my business benefit from enterprise learning management?
Yes, your business can benefit from enterprise learning management. It is a system that helps organizations manage their employee training and development. It can help you:
Improve employee skills and knowledge
Reduce training costs
Increase employee engagement
Improve compliance
Why is enterprise learning important?
Enterprise learning is an important investment for organizations of all sizes. It can help employees stay up-to-date, improve performance, boost satisfaction, and help the organization achieve its strategic goals.