Veteran Training & Career Resources
Transform Into a Civilian Tech Professional.
We're committed to helping Veterans transition smoothly into rewarding civilian careers in the technology sector. We're experts at helping ex-military professionals get the IT training and technical skills that today's employers are looking for – and we can guide you through every step of the process!
In addition to our Veteran training offerings, our team can give you access to career resources and introductions to Veteran-friendly employers. Plus, our sister company (CCS Global Tech) is always looking to hire Veterans who have gone through our programs.
If you've been struggling to leverage your military background into a fulfilling IT career, contact us today!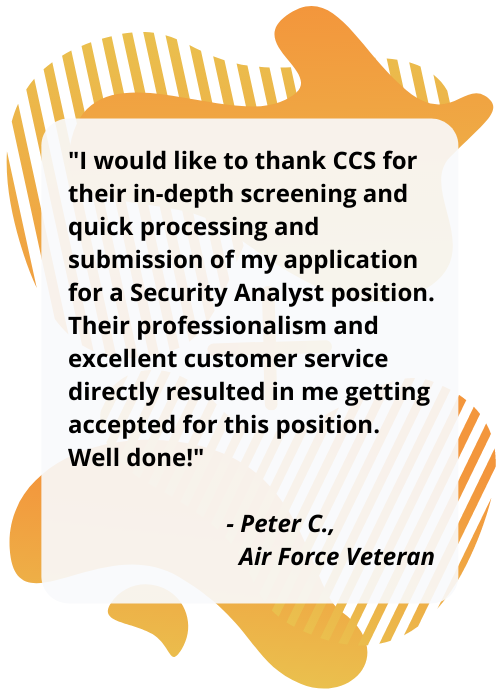 CCS Learning Academy can help you prepare to land jobs such as:
Business Analyst
IT Project Manager
IT Security Specialist
Solution Architect
Network Engineer
Cloud and Infrastructure Engineer
Cybersecurity Engineer
Software Engineer
Cybersecurity Analyst
Cloud Security Engineer
System Administrator
Help Desk Technician
"CCS was able to find me an excellent position that is 100% remote and utilizes my skill set and experience. This position also is going to elevate my career to new heights and provide me opportunities to learn new skills."
– Dwayne M., United States Army Veteran
Trusted experts in the technology sector since 1997
IT & business training for professionals at all levels
A network of trainers and clients spanning the entire U.S.
Our course catalog is extensive, and we are constantly updating it to include the latest and greatest in IT training. The below selection represents just a few of the topics we offer.
SQL Server (2008/12/14/16)
Team Foundation Server (TFS)
"From the very first interaction, my experience with California Creative Solutions (CCS), was promising. When the Veteran Talent Recruiter contacted me about an amazing position, with a preference for hiring veterans, I was surprised that several agencies supporting veterans actually existed. I've seen advertisements stating as much but have known very few veterans who have been recipients of these initiatives. I'm a former U.S. Marine, a Ph.D. and former higher education professor, making a career change, so I needed all of the guidance I could get. The first position for employment was withdrawn by the client but it was only a short wait before I was presented with a second opportunity. CCS was with me the entire way, even sitting in on discussions and/or interviews with the client. CCS was determined to ensure that all parties were happy and confident with their selection. Unfortunately, my offer of employment was delayed as a result of severe storm damage in the client's area, slowing the process down. CCS checked in with me weekly to let me know that a decision would be made as soon as the client was back online. When CCS called to inform that I was selected for the position, I was thrilled. My recruiter was as thrilled as I was! CCS was so congratulatory and positive about the placement that I couldn't help but be over the moon. I'm now a month into my new position as Government Trainer and love it. I hope to have a very long relationship with CCS. This is an amazing group that will go the extra mile to assist you in finding your new career or next position."
– Dr. Pamela Mertens, Marine Corps Veteran
Instructional Designer & Instructor
State of Louisiana
CCS Global Tech is an authorized SkillBridge Employer!
Are you an active-duty servicemember? Take advantage of the DOD SkillBridge program with our sister company, CCS Global Tech, to explore the tech industry before committing to a long-term career. Roles are 100% remote, and no technical background is required to participate.
The CCS Learning Academy Advantage
A Proven Training Model for Veterans
Our comprehensive Veteran training offerings help you bridge the gap between your past career and the skills needed in today's technology market. As a company, we have successfully helped launch thousands of business intelligence careers. Yours can be next.
A Focus on In-Demand Skills
We work with you to understand your background and develop an IT training plan that will get you up-to-speed in the technical skills that employers are looking for. We have a wealth of experience working with both Veterans and the latest technologies, including high-demand database systems and business intelligence platforms
Supported Learning and Growth
Your success is our primary concern. We give you the support you need to learn and grow with the help of many team members:
Veteran-friendly career advisors
Certified trainers
Expert developers
Future Employment Opportunities
Veterans trained through our Veteran training programs often become eligible to work with our sister company, CCS Global Tech, as professional IT consultants. Contact us today to learn more.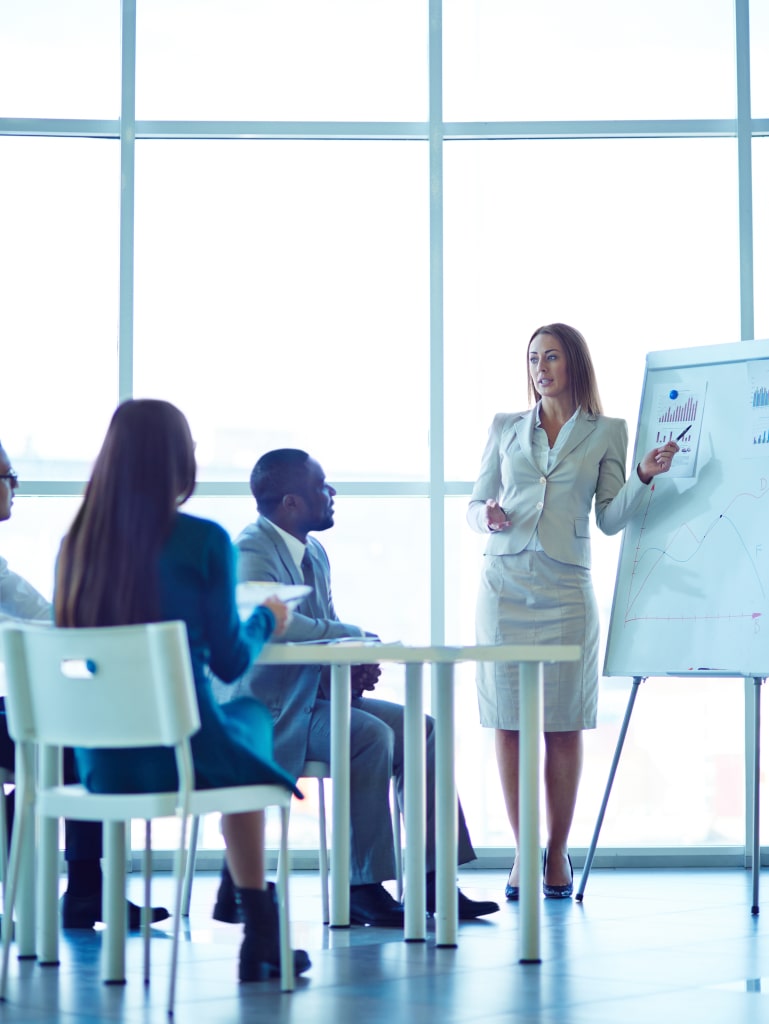 "To say CCS helped me jumpstart my career is an understatement. CCS helps fresh graduates start their professional journey. They provide comprehensive training both technically and professionally that not only prepares you for a full-time job but also helps make you successful in other aspects of your life."
– Santosh Gadila, Senior IT Analyst at U.S. Department of Veteran Affairs
Call us at (858) 208-4146 or fill out the form below to get in touch with CCS Learning Academy's Veteran team.